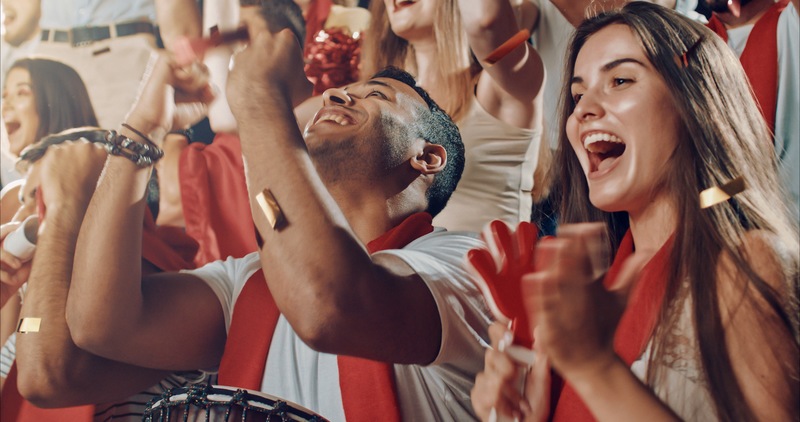 When it comes to athletic gear, the right uniform is essential—but team colors aren't just for those on the field! For those who are warming up or cheering on, spirit gear can bring everyone together as they proudly rep their squad, at home or away.
Read on to learn more about the big benefits of custom team apparel, and how to design your own spirit gear! Take a look.
Cheer on your favorite team
As its name might suggest, spirit gear is all about sporting team colors to cheer them on and help them feel supported—even during away games, when players will love to see familiar faces and colors out in the crowd! Not only do team colors carry a piece of home, they deliver a sense of unity among those who care about a team—fans, friends, parents and anyone else who loves the game and the people who play it.
Stay unified during drills, workouts and beyond
Custom team apparel is also extremely helpful for warm-ups and workouts, especially on chilly days when players will want to bundle up and still look their best. Even when it isn't game day, the unity of apparel on the field (such as hoodies or comfortable, functional hats) will help remind players that they're a team working toward a common goal—literally!
Have fun
Of course, there's also a fun, passionate part of spirit gear that makes it a must-have item for those who want to represent their favorite team wherever they go. This is why accessories such as scarves, hats and more can be so powerful—they link together players and fans alike even when there's no game or practice. With this custom apparel, even everyday errands became a way to sport your team colors, and that's truly something powerful.
How to design custom spirit gear
If you're looking for ways to design custom team apparel for the fans and players of your soccer team or other athletic organization, start by identifying your key colors and designs—then partner with a team that's just as passionate about sports as you are! Here at SQ Apparel, we design pieces you can be proud of—high-quality, durable and built-to-last tees, uniforms and accessories that let you connect your team and its fans in visible, vibrant way.
Whether you're rooting for your favorite team, or sporting warm-up gear on and off the field, you deserve to look and feel your best! Let SQ Apparel help you design custom team apparel for uniforms, spirit gear and everything in between. Just contact us today to learn more about our affordable, high-quality options.