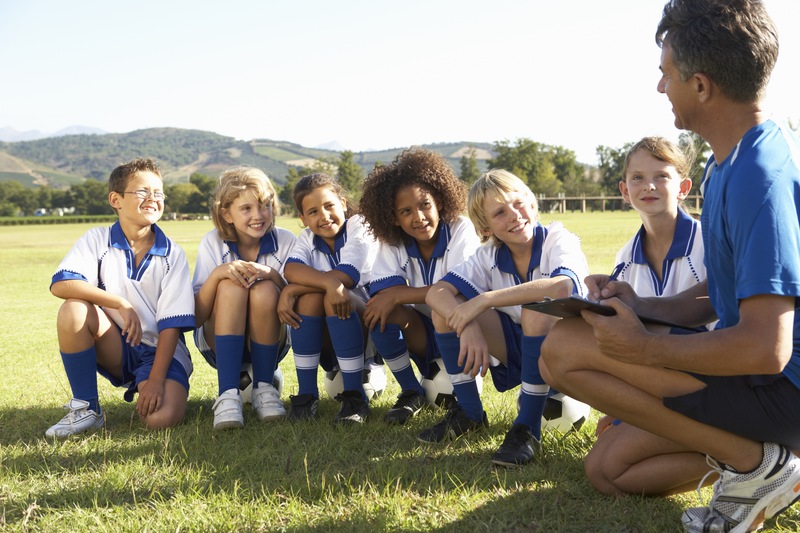 Searching for the right design for your team's custom soccer jerseys and uniforms? Nailing down the perfect look can be daunting—especially because your team's style and colors can have a big impact on your game day performance!
Fortunately, there are plenty of places to find inspiration for custom team apparel that "wows" your team—and the competition, too. Just read on as we share a few smart sources of uniform inspiration.
Watch your favorite players
Who are some of your favorite soccer players, and why?
Chances are, in addition to their unparalleled skill on the field, they also have a unique style—a uniform or go-to pair of cleats, for example. As you watch your favorite team in action, take note of what makes their style stand out, and look for ways to emulate it in your own team's look.
Find inspiration online…
Flipping through magazines is a go-to way to find fashion inspiration—but today, you don't even need to look that far! Head online to social media to find soccer players who flex their own unique, modern look. Social media is an especially great way to find uniform inspiration from across the globe, from players who you may not already be familiar with, making their go-to style that much more unique.
… or opt for throwback flair
Of course, there's also something to be said about soccer uniforms from throughout history. In today's era of paying homage to decades past with "throwback" styles like flare jeans or retro shades, the same can be applied to your soccer uniform's look. Classics are classics for a reason, after all, so find elements that you like from older uniforms (whether it be a unique color combination or graphic element) and try to reimagine them for your 21st-century team.
Look at your local environment
Soccer teams are spurred on by the support and passion of their local fan base, so it only makes sense that you would want to return the love with soccer uniforms that sport community colors! These colors may come from the local environment—think beautiful blues for a coastal city, for example—or be reflections of the city flag. Either way, it's a subtle yet powerful touch that is sure to work up lots of team pride for fans and players alike.
Play around with potential options
Find inspiration from within! To get your creative juices flowing, visit our SQ Apparel Customizer tool to experiment with different color combinations and graphic styles in real time, and then request a quote to take your uniform design to the next step. You never know when inspiration will strike—and fortunately, this helpful tool is ready whenever you are!
We hope that these tips help you begin the search for uniform inspiration! Still need some creative guidance? SQ Apparel is here to help. Contact us today to learn more about our custom team apparel options, planning and product strategy services, and much more.