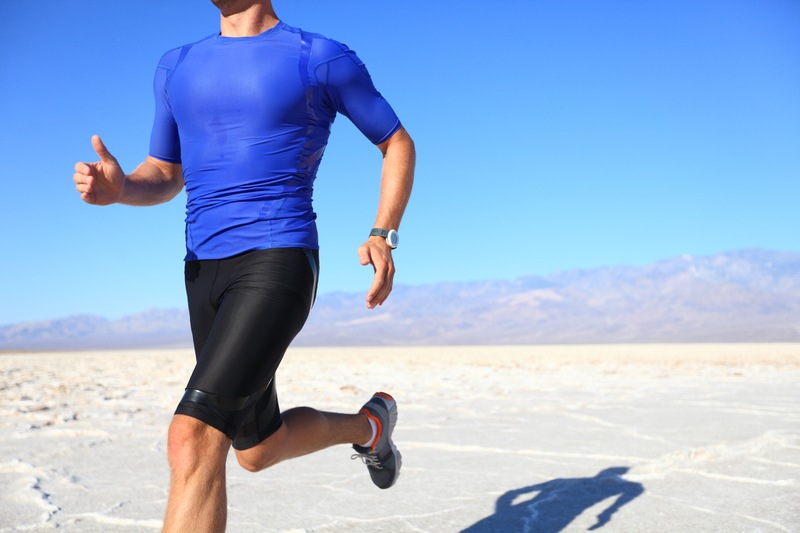 For athletes, the perfect uniform doesn't just make you look good—it makes you feel good, too, and play even better.
Compression clothing is one way to achieve the perfect balance. What is it, exactly? Simple: close-fitting pieces designed to promote circulation, reduce swelling and keep you feeling your best, on game day and beyond.
If you're wondering how it works (or simply want to deck out your own uniform with compression gear), just read on!
An all-weather solution?
If you're a soccer player with a love of travel, you might find yourself kicking the ball around in a variety of places, both warm and cool. Or maybe you live in a place where you switch between indoor workouts and outdoor runs in the cold all winter long—either way, you could use a uniform that's as versatile as your stomping grounds are varied. You already know the basic ideas (dress in layers, for one), but one surprisingly handy all-weather solution is compression clothing!
The way compression gear works makes it perfect for all temperatures. During cold conditions, it traps heat close to your body—unlike some sweatpants, for example, that let the wind whip around your legs making you feel even colder than you are! But don't pack your compression gear away during the summer… during warm conditions, Squadra's Flex-Dry spandex material whisks away moisture from your body, letting it evaporate and keep you cool underneath—whether it's via shorts, pants or a comfortable shirt.
Keeping you quick
Want to move your best on the field? Another big benefit of compression clothing is that it can keep you moving quick—the clothes are close to your body, eliminating wind resistance and letting your limbs feel free as you run, turn and swerve about.
Compression clothing is known for improving circulation, too, by applying gentle pressure where you need it most. Delivering oxygen to your muscles is another benefit and can help reduce those pesky leg and stomach cramps on the field. This can help keep your muscles feeling their best as you give your best out there.
Recover in comfort
Unlike shin-guards and cleats, compression clothing is one part of your uniform you can use after leaving the field, too. The benefits it provides in circulation and oxygenation apply to muscle recovery, too, improving blood flow and reducing lactic acid buildup so that you don't feel as sore, as long.
For compression clothing and all you need to create the perfect uniform, call Squadra Soccer today! We can help you achieve a game day look that's stylish, functional and ready to go when you are.