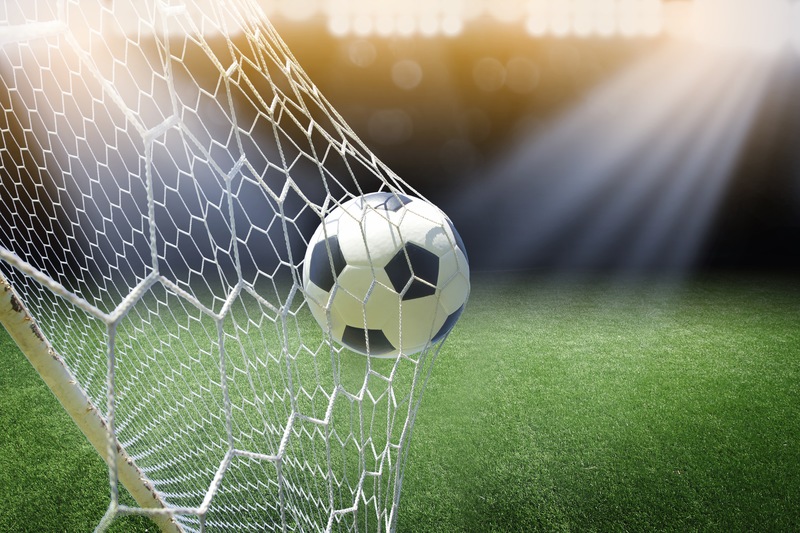 The World Cup was filled with memorable kicks, saves, passes and moments of glory—but even so, for FIFA fans, there's one jaw-dropping moment that stood out against the rest.
We're talking about Benjamin Pavard's shocking France-Argentina equalizer, an amazing volley shot that FIFA.com users voted as their Hyundai Goal of the Tournament. Why? Well, if you missed seeing the shot live, watch it online now—then read on as we break it down, as well as the role it played in making this year's World Cup one for the books. Take a look.
Setting the stage
To really get what made Pavard's goal so impressive, we need to take a few steps back to set the stage.
France was down a goal during their Round of 16 match against Argentina—so if they didn't win, they wouldn't move on (and wouldn't have the chance to take it all, as they went on to do). France's Lucas Hernandez saved the ball from going out on Argentina's side with a swift cross to the right, where the ball found Pavard. Without even letting the ball hit the ground, the defender volleyed it back with some serious outside-the-boot power—and the rest, of course, is World Cup history. The ball sailed into the top left corner of the net, while the crowd (and Les Bleus) went wild. (And incidentally, it was the first time a French defender scored on goal in the World Cup since 1998.)
The goal tied things up two-all—so while it wasn't a technical "game-winning shot," it gave France a big boost and the momentum it needed to see the match through. France certainly did, capping off the match at 4-3.
More than a moment
No moment in soccer happens in a vacuum—especially not one this memorable. In fact, many fans, including The Independent's Jonathan Liew Kazan, have called this match the most memorable in World Cup history, a lot of it owing to Pavard's goal and the momentous shift it prompted on game day. Kazan noted that "this was one of those games that made you want to give sweet thanks for the wild, wonderful, mad, bad, graceful, glorious gift of football." We couldn't agree more.
Some other standout features made this game a memorable one—it was a fast mover, becoming the first 4-3 game to pass without extra time in World Cup history… and, as Kazan points out, seven out of eight on-target shots were goals. It's not often that you see that kind of swift, back-and-forth action on such full display, but that's exactly what we got.
Words of advice?
There's a lot to learn from Pavard's goal—including from the man himself, who offered a few wise words to FIFA. "I was trying to hit it in the direction it came from, which is what the strikers always tell me," he said. That's some sage advice. By slamming the ball back right where it came from, Pavard was able to utilize all the built-up momentum from his teammate's cross kick—and it worked, in textbook fashion.
Speaking of Lucas, his pass is also worth some serious praise. He could have easily tried to score himself, but by passing it over to the right, he was securing his team's best possible chance at a goal. Talk about the power of teamwork.
Win or lose (though in this case—win!), World Cup feats like this never fail to inspire. Now that the tournament's over, and we've all had some time to breathe, we want to know—what was your favorite World Cup goal, or perhaps a spectacular save?
Share your pick in the comments below!